By Wang Ke from People's Daily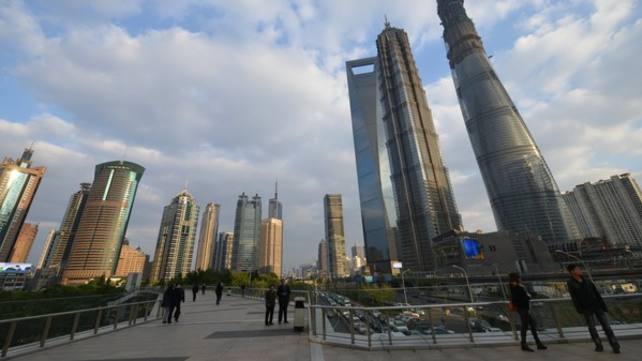 China will roll out an array of new policies recently to create a fairer, more transparent and easier investment environment for foreign investors, a Chinese official told a press conference on Friday.

Those measures will involve liberalization, facilitation, promotion and protection of the foreign investment, Vice Minister of Commerce Wang Shouwen disclosed at a regular press briefing of the State Council Information Office.

The document on the package of new opening-up measures, which aims to drive high quality economic development with easier access of foreign investment, will be formally released recently, Wang added.

The document, which has already been agreed in principle at the executive meeting of the State Council on May 30, declares China's firm determination to open wider to the world, to align itself with global norms, and to uphold an equal-footed, open and level playing field for fair competition, the official underlined.

A highlight of the new move is more established practice of the global market would be applied, he said, elaborating that the more systematic measures to liberalize, facilitate, encourage and protect foreign investment will borrow the policy framework of global market.

The new step also encourages the investment destinations to optimize their structure and the state-level development zones to better play their role in attracting investment, he said, adding that those decisions all keep abreast with global norms.

A timetable is also set for some measures to ease the foreign investors' concerns. The negative list on market access for foreign investors, for instance, is required to be revised and released before July 1, which is also the timetable for the country to implement across the board the management system based on pre-establishment national treatment and negative list.

The new decisions further deepen China's reforms to streamline administrative approvals, delegate power to lower levels and optimize services, said the vice minister.

He illustrated that the foreign-funded enterprises within the negative list on market access whose total investment is less than $1 billion can file for registration or changes at provincial-level administrations, while the previous threshold was $100 million.

In a bid to ease the foreign investors' concerns, the patent law will be modified, and the cap of statutory damages for infringement of intellectual property right will be greatly increased.

With an emphasis to tackle the tangible concerns like rising land costs, the new policy asks local manufacturers to renovate the mills or rearrange the layout for a more concentrated land use. Local governments would not add land price for such adjustment.

Wang pledged that the ministry will, together with other departments and provincial-level governments, ensure an earnest implementation of the policies by tightening the supervision and eliminating the obstacles on the way.