By Zhao Cheng from People's Daily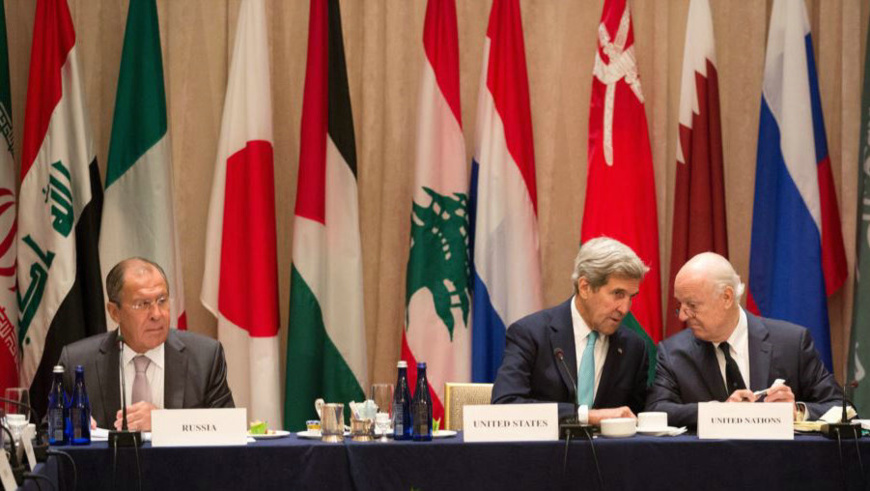 A senior Chinese diplomat called on the Syrian government, the opposition, as well as factions of the opposition to join their efforts to realize national reconciliation by prioritizing the interests of the whole country and its people on Friday, one day after the new round of peace talks on Syria kicked off in Geneva.

In a bid to secure substantial progress from this round of peace talks, all stakeholders should make more compromise, seek cooperation, and "beat their swords into plowshares", Xie Xiaoyan, Chinese government's special envoy on Syria, wrote in a signed article published in People's Daily.

In the article titled "A restart of Syrian political agenda", Xie said that "the war can never put the conflicts into an end, while military fight will never bring peace either".

"Relevant regional countries must abandon their private interests and endeavor for a parallel progress in ceasefire, political negotiation, humanitarian assistance as well as concerted efforts in combating terrorism," the diplomat added.

The role of UN as major mediation channel should be brought into full play to defuse the Syrian crisis, he suggested, adding that the UN has abundant advantages and experiences in solving such international and regional hotspot challenges.

"All stakeholders should pool a consensus to inject 'positive energy' for the dialogues and reconciliation by rendering support to the unremitting efforts made by UN Secretary General and UN's special envoy to Syria," the envoy added.

Chinese President Xi Jinping, while delivering a recent keynote speech at the UN's Geneva headquarters, announced that China will provide 200 million yuan ($29.18 million) of humanitarian assistance to help refugees and the homeless in the Syrian crisis.

Xie believed that such efforts revealed that China has been contributing its wisdom and strength to the political resolution of Syrian crisis. "China never seeks self-interest in Syria, and what China pursues is the interests of the Syrian people," he stressed in the article.

Three rounds of indirect peace talks on Syria were held in Geneva last year thanks to the mediation efforts of UN special envoy to Syria Staffan de Mistura.

In the last days of 2016, Syrian government and the opposition, mediated by Russia and other sides, reached a ceasefire agreement. The ceasefire documents also included measures to monitor the ceasefire deal and a statement on the readiness to start peace talks to settle the Syrian crisis.