By Qu Pei from People's Daily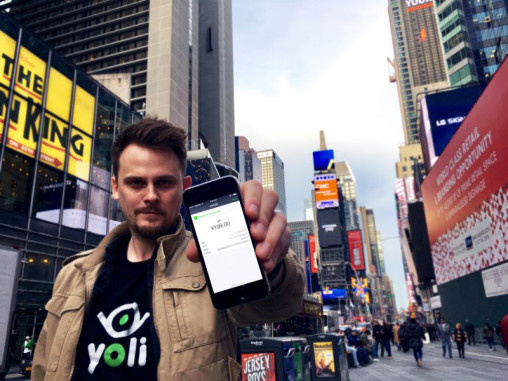 Thanks to the leapfrog development of China's Internet industry, its social media platforms have attracted more and more overseas fans including a spate of big names. Some industry leaders, like the WeChat, China's major instant messaging app and the microblogging service Weibo, now act as an important window to display China to the world.

Microsoft founder Bill Gates is just the latest Western celebrity to create a WeChat account , the social media tool owned by Chinese Internet giant Tencent. Gates has signed up under the handle @gatesnotes, and will be using the messaging app as his "personal blog."

In a 30-second video uploaded on February 11, the business magnate greeted everyone in putonghua and said he would share thoughts about the people he meets, the books he's reading. The post was viewed more than 100,000 shortly after being updated.
Besides Gates, many other political heavyweights, business figures, cultural and sports celebrities joined China's social media platforms as well.

Some influential international figures, such as president of European Council Donald Tusk,IMF Managing Director Christine Lagarde, Apple CEO Tim Cook, are regular users of microblogging service Weibo offered by news portal Sina. The UN, IMF, embassies of manycountries in China have already registered their Weibo accounts.

Of all the global social media portals, QQ, another instant messaging tool provided by Tecent, and WeChat ranked in the fifth and sixth places in terms of monthly active users, Simon Kemp, founder of Kepios, a global marketing consultancy based in Singapore, said in his 2017 annual report on social media and digital trends.

WeChat boasts 768 million daily users, half of whom use the platform for at least 90 minutes a day, according to a 2016 WeChat study.

The popularity of Chinese social media platforms among the overseas users can be attributed to both China's economic leap and those platforms' overseas promotion.

Because of China's increasing global influence and rapid economic growth, many international organizations and big bugs hope to shorten their distance with Chinese netizens as well as launch marketing campaigns and communicate with fans via such platforms.

What's more, with an emphasis on users' experience, Chinese platforms have seen increasing not only in user numbers, but also in reliance. The WeChat, QQ and Weibo, for instance, have launched their overseas versions.

The WeChat app currently offers the versions in 20 foreign languages, and allows its users to settle in US dollar, Euro, pounds, Japanese yen, Australian dollar and some other currencies.