By Cao Pengcheng from People's Daily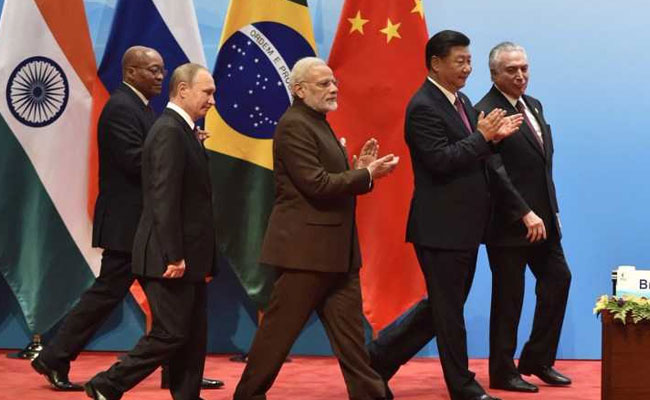 "Treating each other as equals and seeking common ground while shelving differences; taking a results-oriented, innovative approach to make our cooperation benefit all; developing ourselves to help others with the well-being of the world in our mind," Chinese President Xi Jinping summarized the connotation of the BRICS spirit in his keynote speech delivered at the opening ceremony of the BRICS Business Forum on September 3.

The development of emerging market and developing countries is not intended to move the cheese of anyone but to make the pie of the global economy bigger, Xi stressed. It is also one of the most important inspirations provided by the BIRCS spirit.

In the past 10 years, the combined GDP of the BRICS countries has grown by 179%, contributing over 50% to the growth of world economy. The BRICS cooperation has become an engine that drives the global growth in the past decade.

The global economy is still not healthy enough and remains in a period of adjustment featuring weak growth. The emerging markets and developing countries, against such background, are required to offer more vision and public goods.

The five BRICS members come from 4 different continents with diversified national conditions. But they have embarked on a durable and fruitful BRICS cooperation after enhancing mutual trust and removing misgivings through negotiation. Their decisions are made through consultation among all, not by one country alone.

With dozens of practical cooperation mechanisms, they have established a cooperation framework that covers wide-ranging areas and multiple levels.

"China's Major-Country Diplomacy", a recently screened six-episode feature documentary displaying the remarkable diplomatic achievements China has made over the past five years, has been lauded by both Chinese and overseas audience. It conveys a message that China is benefiting not only itself, but also the world.

By advocating "broad partnerships" and the Silk Road spirit, China is joining hands with each country to build an open world economy, accelerate trade liberalization and investment facilitation, strive for a new value chain of the globe and realize the rebalance of economic globalization. With such efforts, no barrier will stop the development.

Although BRICS countries have encountered headwinds of varying intensity, the mechanism has never lost its luster, and the growth potential and trend of these countries remain unchanged.

China, in the last 5 years, spared no efforts to build a new type of international relations and create a community of shared future for mankind, following and leading a trend toward peace, development and win-win cooperation.

Xi, in his keynote speech, described the enterprising spirit of China during the nearly 40 years of reform and opening up with a popular saying among the people in Fujian -- "dedicate yourself and you will win". It also points a direction for BRICS cooperation.

By keeping the momentum and lighting up the future path of the BRICS spirit, BRICS countries will definitely embrace a second decade of more vibrant growth.