By Zhong Feiteng Source: People's Daily and Global Times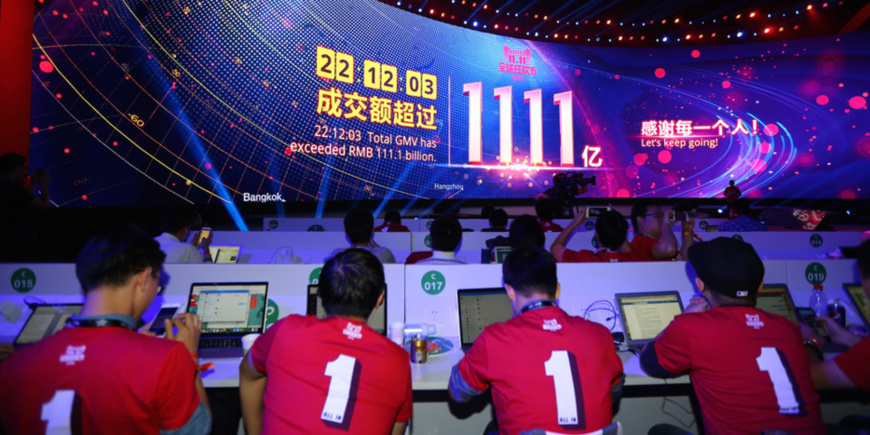 With the 19th National Congress of the Communist Party of China (CPC) having concluded, Chinese leaders kicked off visits to Southeast Asia, an important move in China's neighborhood diplomacy as socialism with Chinese characteristics has entered a new era. 

From Friday to Tuesday, Chinese President Xi Jinping attended the Asia-Pacific Economic Cooperation (APEC) CEO Summit, APEC Economic Leaders' Meeting and paid state visits to Vietnam and Laos. On Sunday, Premier Li Keqiang arrived in Manila for an official visit to the Philippines and a series of leaders' meetings on East Asian cooperation. Choosing Southeast Asia as the first destination of diplomatic attention after the 19th CPC National Congress drew extensive international interest.

During the 19th CPC National Congress, two major diplomatic tasks for China were proposed: Forging a new form of international relations featuring mutual respect, fairness, justice, and win-win cooperation; and building a community with a shared future for mankind.

These two major tasks are the new interpretation of China's international relations in the new era, and they are also the philosophy underpinning China's diplomacy as a major country. 

From a big country to a great one: Although the adjectives are synonymous, the connotation varies greatly. As a great nation, we should not only provide the world with substantial goods, we also need to create new ideological pillars for the peace and development of the world. At the 19th CPC National Congress, new diplomatic concepts, ideas and strategies were put forward.

In the structure of China's diplomacy, the periphery is prioritized. Compared with other big powers, China is the country with the largest number of neighbors, including 14 nations sharing land borders and eight others across the sea. No other major country has such a geopolitical environment. The US has only two land neighbors: Mexico and Canada. Therefore, its diplomacy often emphasizes international instead of peripheral strategies.

Since the founding of the People's Republic of China, and especially since the start of reform and opening-up, the stable neighborhood has gradually become a significant part of China's diplomacy. Entering the 21st century, Chinese leaders regard the country's neighborhood as an important reference zone for China's peaceful development. An overall concept of the neighboring regions has gradually taken shape and become an essential part of the diplomacy of a major country with Chinese characteristics. From a diplomatic perspective, the economies on China's periphery are prominent in the global economy. 

First, in terms of the periphery of China's diplomatic vision, the total economy is in the rise. Its total share in the global economy has increased by an average of 1 percentage point annually over the past 10 years and currently accounts for about 31 percent of global output. 

Second, the region's rising proportion of the world economy is mainly due to China. India's growth momentum over the past few years is impressive, but its economy remains far below China's economy as measured by size. China's economy as a percentage of the neighboring economies will rise to 45.9 percent in 2017 before climbing above 50 percent by 2022.

Third, neighboring economies and China have become a major driver of global GDP growth. According to the IMF's World Economic Outlook published in October, the global economy is projected to grow 3.6 percent in 2017, its best performance since 2012. It's expected to record 3.7 percent growth in 2018. The IMF raised its China growth forecast for this year to 6.8 percent from 6.7 percent. The combined GDP of five ASEAN members - Indonesia, Malaysia, the Philippines, Singapore and Thailand - will increase by 4.9 percent in 2018. 

As such, seizing opportunities in China and its neighboring economies is to some extent like capitalizing on the opportunities of future global economic growth. China's economic development will play a particularly significant part in powering world economic growth. "In the next 15 years, China will have an even larger market and more comprehensive development. It is estimated that China will import $24 trillion worth of goods, attract $2 trillion inbound direct investment and make $2 trillion of outbound investment. " Xi said Friday at the APEC CEO Summit in Da Nang, according to the Xinhua News Agency.

The vision is a promise for the world from China as well as a signal of China's confidence in the outlook for its own economy and the entire Asian region. 

"China has, as always, given priority to its relations with ASEAN in neighborhood diplomacy and is committed to being ASEAN's good friend and good neighbor who can work together to tide over difficult times and strive for a community of shared future with common ideals, prosperity and responsibility," Li said Monday at the 20th China-ASEAN (10+1) leaders' meeting in Manila, according to the Xinhua News Agency.

Following the 19th Party Congress, China is seeking to send signals while pushing forward with its neighborhood diplomatic initiatives: China will respect and advance an array of agreements it has reached with Southeast Asian countries, and it will also continue and deepen cooperation with these countries in the fields of security, trade and humanity. 

That is to say China's neighborhood diplomacy will be largely stable, while being given more importance as its goals are fleshed out.

The author is a research fellow with the National Institute of International Strategy at Chinese Academy of Social Sciences.