By Huan Xiang from People's Daily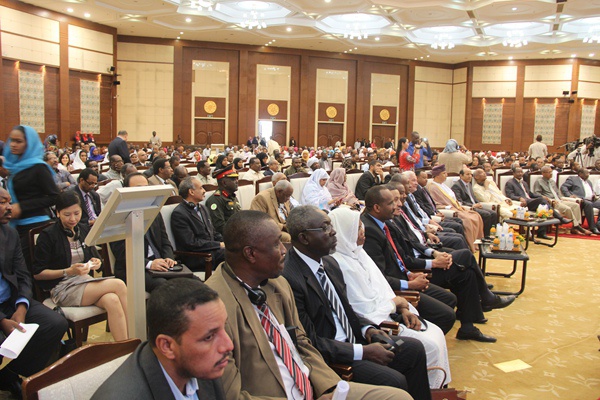 A movie cooperated by the five BRICS countries will hit the big screen in China on October 19. As the first of such kind of collaboration, the movie paves a ground for further cultural exchanges of the BRICS bloc.

The idea of making a movie together was proposed by Chinese President Xi Jinping in 2016 at the 8th BRICS Summit held in Goa, India. It was later echoed by other BRICS leaders.

The movie, Where Has the Time Gone, was co-directed by famous directors from the 5 countries. Chinese director Jia Zhangke was responsible for the parts related with China. Brazilian director Walter Salles, Russian director Alexey Fedorchenko, Indian director Madhur Bhandarkar and South African director Jahmil X.T Qubeka also contributed to the film with their own styles.

Cooperation on filming is indeed a process of mutual learning among different cultures. Each country has adopted their typical elements, and the movie was finally perfected after communication and collision of ideas.

Differences are what make the cooperation significant and attractive, said Zhang Hongsen, deputy director of China's State Administration of Press, Publication, Radio, Film and Television.

He believes the cooperation is to perceive the same matter from different perspectives, seek common grounds while reserving differences, and find the maximum common denominator in terms of technique and value.

In fact, such kind of in-depth cooperation among filmmakers will open new pathways for cultural exchange mechanisms of the BRICS countries, he added.

The film industry served as the latest evidence for the increasing fruits scored from cultural exchanges among BRICS members.

In addition to the cooperation on the first movie, the 5 countries rolled out their 2017 to 2021 plans on co-production of films and talent-training program during the BRICS Film Festival held in Chengdu this year. A consensus was also reached by them to encourage practical film cooperation.

China has become world's second largest film market in terms of box office, and is gradually narrowing its gap with North America, the largest market of the world, Zhang noted.

"Excellent works from each country will flood in China given the enhanced interconnectivity, and only by improving its own quality could China stand out in the fierce competition," he explained.

The cultural accumulation of the country's 5,000-year civilization and the rich content of its reform and opening-up policy are the unique makings of Chinese culture, and also the key for Chinese filmmakers to tell the Chinese stories, added Zhang.

Citing the blockbuster Wolf Warrior 2 as a successful example of categorization, Zhang said it is also an achievement made by Chinese filmmakers through their full dedication.

Cultural communication is able to break barriers, winning public support for further political and economic exchanges. Movie is expected to play an important role in the communication since it is a bridge that links every country in the world.