People's Daily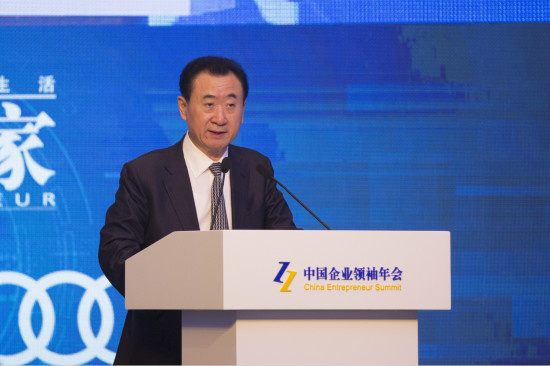 Facing calls for a rigorous review of Wanda's acquisitions in the U.S., the chairman and founder of Wanda, Wang Jianlin, has warned that actions intended to curb Chinese investment could put at risk the jobs of 20,000 Americans employed by Dalian Wanda Group.

China's richest man has asked Christopher Dodd, chairman of the Motion Picture Association of America (MPAA), to deliver a message to President-elect Donald Trump, according to a speech Wang delivered at a forum in Beijing on Dec. 10.

"I have $10 billion of investments in the United States, and more than 20,000 employees there who wouldn't have anything to eat should things be handled poorly – nothing else matters," Wang said. "At least in the film and television industry, you must understand that the growth of English-language films depends on the Chinese market."

Wanda's acquisitions of AMC and Legendary Entertainment, as well as the proposed acquisition of Dick Clark Productions, have raised hackles in the U.S. Sixteen members of the House and Senate have suggested greater scrutiny, according to U.S. media.