By Zhao Cheng from People's Daily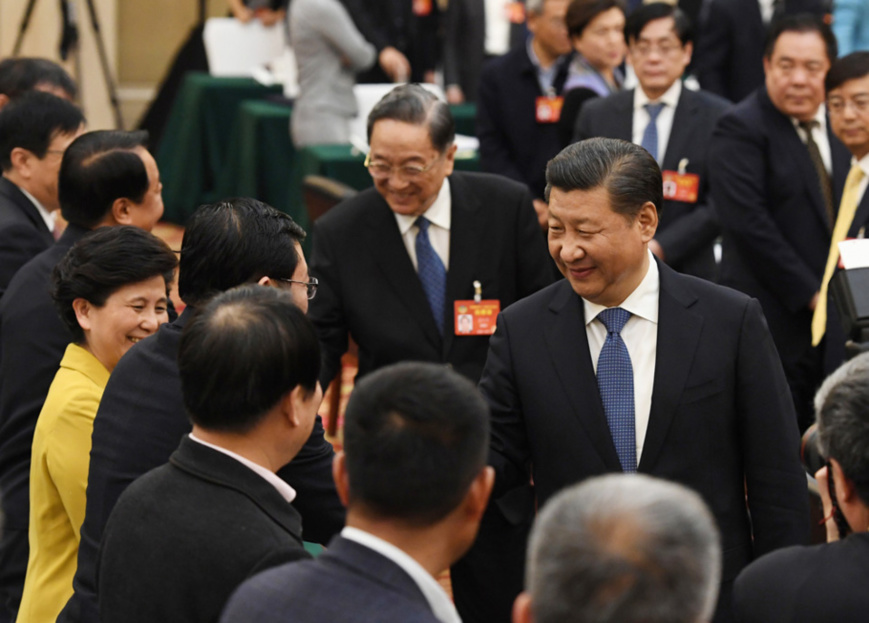 Chinese President Xi Jinping has urged the authorities to give more trust to intellectuals, requiring policymakers to seek more advice from the latter when making big decisions, and be more tolerant on their dissenting voices.

Xi made the remarks when joining a panel discussion with political advisors to the fifth session of the 12th National Committee of the Chinese People's Political Consultative Conference (CPPCC) last Saturday.

"Officials at all levels should master the skill to communicate with intellectuals, and act as the latter's friends," Xi told the CPPCC members.

A favorable environment that honors knowledge and intellectuals should be created, Xi said, adding that authorities must create better conditions for their studies and start-ups, speed up the mechanism-building and follow the work features of intellectuals so that they can fully unleash their talent.

Stressing the importance of more trust on talents, Xi required the officials to seek their advice on key work agendas and big decisions.

All the suggestions or criticism from the intellectuals with a good intention should be accepted, the president stressed, adding that "we can take those correct advises, but be more inclusive and tolerant towards prejudiced and incorrect voices".

Intellectuals have been high on Xi's agenda. In a symposium held last April in Hefei, Anhui province, Xi requested governments at all levels to fully trust the intellectuals and reduce interference into their innovative work, so that they can concentrate on their duties.

China has taken a series of talent introducing measures to build a talent system with global competence in recent years.

The "Thousand Talents Program" is one of those programs launched by China to lure talents back.
Launched in 2012, the 10-year plan aimed to select a batch of elites and skilled researchers in natural science, engineering technology, philosophy of the social sciences, and other sectors.

A recently-released report showed that over the past five years, more Chinese students chose to return to their homeland for career development after completing their overseas studies. Ten years ago, only one third of those students returned China, while the number now increases to 80 percent.