By Zhang Huan (People's Daily Online)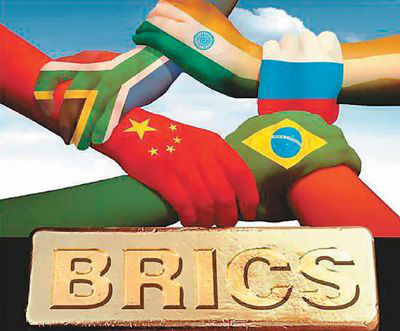 BRICS cooperation still has a promising future given its significant contribution to the world economy and an ever-improving cooperation mechanism, despite pessimistic voices from some Western media, People's Daily reported on Aug. 30.

Although some BRICS countries underwent economic slowdown and development problems in recent years, some Western media are still short-sighted, saying BRICS cooperation has reached its limit.

The International Monetary Fund (IMF) pointed out that the BRICS economies contributed to more than half to the world economy growth in the past decade, and their average economic growth reached 5.1 percent in 2016, well above the global average of 2.4 percent.

The economic slowdown of the BRICS countries was to a great extent caused by change in international financial circumstances and economic structural adjustment in order to achieve sustainable growth, and not by cash flow problems, debt crises, and insufficient demand like in the developed countries.

BRICS countries have three long-term advantages in future development, including a large population—42.88 percent of the total world population, abundant natural resources, and a huge market.

The BRICS cooperation mechanism continues to improve, and close cooperation among members on economic and trade, politics, culture, and network security, as well as on counter-terrorism, all of which have contributed greatly to world peace, stability, and prosperity, has been established in recent years.

The establishment of the BRICS Business Council, New Development Bank (NDB), and the BRICS Contingent Reserve Arrangement (CRA) all offered important impetus for development of BRICS cooperation in the future.

In addition, it is biased for some media to say that China plays a dominant role in the BRICS bloc because it has the largest economic volume and the most rapid development among the five countries.

NDB, for example, was established based on equal contribution of capital and democratic decision-making, a sharp contrast to some Western countries' monopoly in the IMF and the World Bank.

Although NDB's headquarters is in Shanghai, its first president and chairman of the council are elected from other member countries rather than China for the sake of fairness.

BRICS members always seek reciprocity, mutual benefit, and win-win results through cooperation based on equality, democracy, mutual respect, and common progress instead of dominance.