By Huan Xiang from People's Daily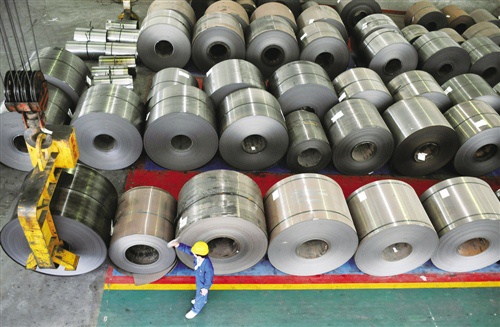 Chinese President Xi Jinping reiterated on Tuesday the central government's determination to weed out "zombie companies" that have been holding back economic reforms, in a bid to move forward its plan to reduce excess industrial capacity.

Xi made the comment at a meeting of the Central Leading Group on Finance and Economic Affairs, while describing those companies as "bull's nose."

"Zombie company" refers to a company that needs bailouts to operate, or an indebted company that is able to repay the interest on its debt but not the principal. Such companies usually depend on banks or governmental subsidies for their continued existence, effectively putting them on never-ending life support.

China has listed handling "zombie companies" as a main task of its supply-side structural reform for state-owned enterprises.

China's domestic demand experienced a slower growth in recent years along with the gloomy global market after the financial crisis, resulting in an increasingly severe oversupply and prevalent overcapacity in the traditional manufacturing industry.

In 2015, the Chinese government set cutting excessive industrial capacity the most important task of its 2016 structural reform.

"Industrial overcapacity will not be thoroughly resolved, and economic restructuring will not be realized unless zombie companies are closed," said Feng Fei, Vice Minister of Industry and Information Technology. "We can only make progress after we shut down enough zombie companies."

In order to weed out those "zombie companies," the State-owned Assets Supervision and Administration Commission of the State Council (SASAC), the top state-owned assets administrator, has kept a closer eye on those firms with higher deficits in both debt-to-asset ratios and amount, in hopes of preventing big risks and saving resources.

The centrally-administered corporations also tried hard to reduce costs by improving management, redesigning their work process and innovating technologies.

In 2016, the cost for per-hundred-yuan turnover of the principal activities of the state-owned industrial enterprises dropped to 82.55 yuan, 0.61 yuan less than the previous year, and a record low since 2012 as well.

In the same year, SASAC disposed of 398 "zombie companies" and other firms surviving on bailouts. Ten struggling state-owned businesses achieved a 50 percent reduction in losses after their bold downsizing helped relieve the burden from loss-making "zombie" subsidiaries, and eight of them, including the country's largest smelter, Chalco, even returned to profit after years of losses.

At the same time, the total profits of 18,600 government-controlled industrial businesses were the highest since 2012.

According to data released by the Supreme People's Court (SPC) in February, Chinese courts accepted 5,665 bankruptcy cases in 2016, an increase of 54 percent from the previous year. About 3,600 of them were resolved, with 85 percent of the resolved cases resulting in liquidation.

"Bankruptcy cases surged in China last year, indicating growing economic stress as well as progress in the ruling Communist Party's efforts to use the country's courts to deal with indebted 'zombie' companies and reduce industrial overcapacity," the Financial Times said in a recent article.