By Du Yifei, Wu Lejun from People's Daily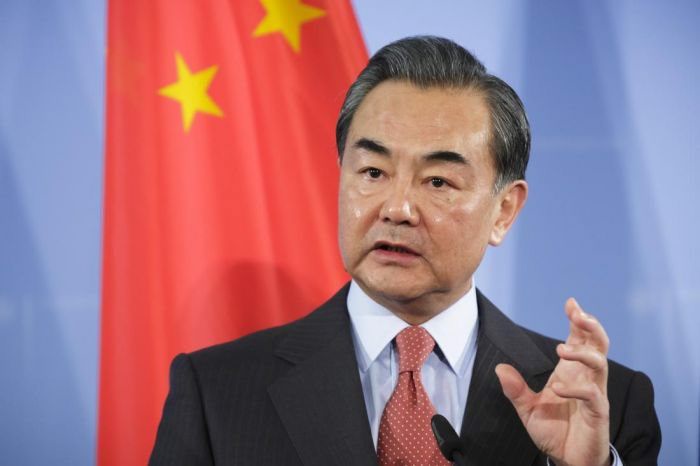 China will continue to be an anchor of international stability, an engine of global growth, a champion of peaceful development and a contributor to global governance, Chinese Foreign Minister Wang Yi told the press Wednesday, while highlighting the important breakthroughs China accomplished in its diplomatic undertakings.

Wang made the remarks at a press conference on the sidelines of the ongoing annual session of the National People's Congress in Beijing.

The minister said that the country has accomplished a great deal of outcomes from diplomatic causes since the 18th National Congress of the Communist Party of China (CPC) in 2012.

Chinese diplomats have, under the strong leadership of the CPC Central Committee with Chinese President Xi Jinping as the core, ushered into a new chapter of major-country diplomacy with Chinese characteristics by rising to challenges, riding the difficulties and breaking new ground, he added.

He used three key words of "visionary, pioneering and consistent" to describe China's diplomacy.

China's far-sighted vision can be proved by a series of new ideas and thoughts put forward by Xi, the diplomat explained, elaborating that getting a right pulse to the historic trend, Xi has proposed to forge partnerships that replace confrontation with dialogue, and alliance with partnership, build a new type of international relationships featuring win-win cooperation, and jointly construct a community of shared future for all of mankind.

These new ideas and concepts can not only serve as action guideline for China's diplomacy in the new era, but exert far-reaching influences on the human being's development and progress, Wang pointed out.

By abandoning the old concepts of alliance and confrontation as well as old mind-set of zero-sum games, these thoughts with distinct Chinese characteristics provide significant implications for the world as well, he added.

By saying "pioneering", he means that China has taken innovative and pioneering diplomatic activities to serve the interests of the nation and its people.

The global partnership network China covered has offered favorable environment and strategic support to domestic development, while the "Belt and Road" initiative put forward by China ushered the country into a new round of openness to and mutually beneficial cooperation with the outside world, Wang explained.

Thanks to the diplomats' efforts, the overseas diplomatic programs related to people's livelihood
have effectively guarded the legitimate rights and interests of Chinese citizens and enterprises, the minister added.

China's "consistent" diplomacy has not only managed to deal with all kinds of uncertainties, but also showed China's willpower and confidence, Wang noted, adding that it also represents China's high sense of responsibility as a major country.

China has been firm on the path of peaceful development though turbulence, chaos, wars, conflicts and confrontation prevailed the region and the world at large, the minister illustrated the evidence.

What's more, China has been making efforts to safeguard, reform and improve the current international order and system despite the mounting doubts over the latter. China always holds high the banner of multilateralism, openness and inclusiveness against the rising tide of de-globalization and protectionism, Wang stressed.

As China will host its 19th National Congress of the CPC this year, China's diplomacy will forge ahead under the guidance of Xi's diplomatic philosophies, Wang pledged at last.