By Hu Zexi from People's Daily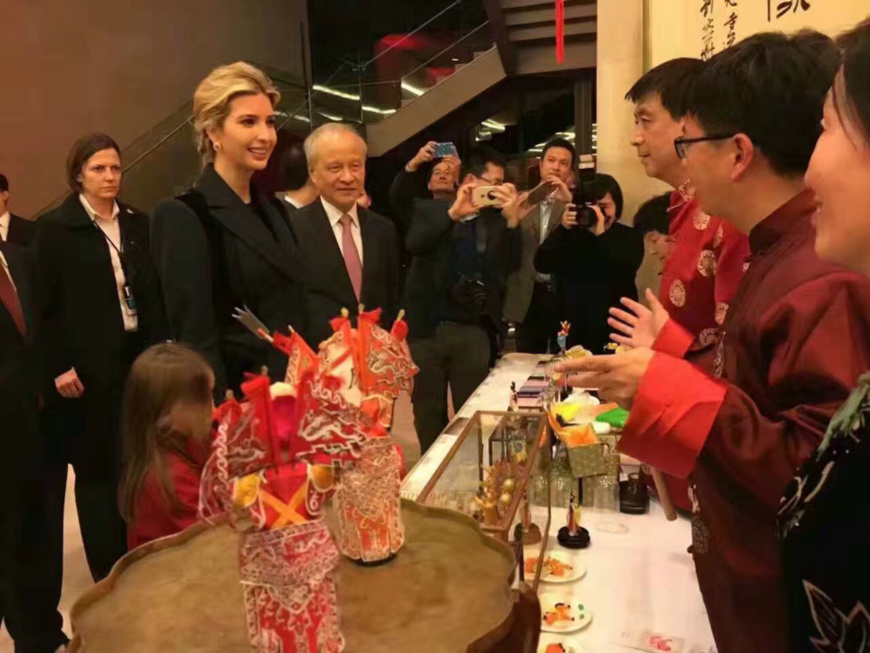 China is willing to enhance exchanges with the U.S. at all levels from top down, expand coordination and cooperation on bilateral, regional and global affairs, and respect each others' core interests and major concerns, Chinese State Councilor Yang Jiechi pledged when meeting with U.S. President Donald Trump at White House.

The exchanges will be based on the spirit of the phone conversation between the two heads of state and principles of non-conflict, non-confrontation, mutual respect and win-win cooperation, the top diplomat added in their Monday meeting.

"A steady and healthy development of the China-U.S. ties will surely benefit both peoples and the world as a whole," he stressed.

Trump, on his part, said that he was very happy to hold the very important phone conversation with his counterpart Xi Jinping.

Stressing the great importance the U.S. attaches to its cooperation with China, he highlighted the need to bolster high-level exchanges, beef up all-round cooperation, and increase coordination and cooperation on global and regional affairs.

U.S. Vice President Mike Pence and Senior Advisor to the President Jared Kushner, was present at the meeting.

On the same day, Yang also exchanged views on how to further develop bilateral ties and other issues of common concern with Kushner, White House chief strategist Steve Bannon, National Security Advisor Herbert Raymond McMaster and other senior U.S. officials.

Yang also published an article on Tuesday on People's Daily to honor the 45th anniversary of the signing of the Shanghai Communiqué, a document ended 23 years of diplomatic estrangement and confrontation between China and the U.S.

Yang called for a healthy and steady development of bilateral ties based on the communiqué spirit. The communiqué clarified the basic guidelines for China-U.S. ties, including one-China policy, mutual respect, equality and mutual benefit, peaceful coexistence, and non-interference in the internal affairs of each other.

The Taiwan issue has been a sensitive issue for the bilateral ties, he stressed, adding that since China and the U.S. established their diplomatic ties, the one-China policy and the principles written in their three communiqué, namely the Shanghai Communiqué, Joint Communiqué on the Establishment of Diplomatic Relations and the August 17 communiqué, is a bipartisan consensus in U.S.

"China-U.S. cooperation will bring achievement that is beneficial to both countries and the world, while confrontation will surely spell disaster for the two sides and the whole world," Yang wrote in the article.