By Zhang Mengxu from People's Daily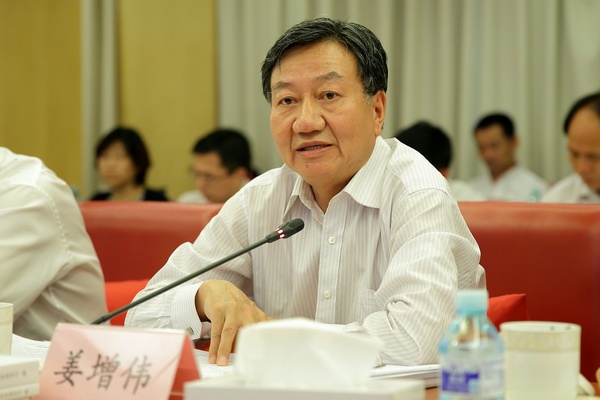 BRICS countries have yielded fruitful results from their cooperation in trade, investment, economy and technology thanks to the efforts made by their governments and the business community in the past decade, said Jiang Zengwei, chairman of China Council for the Promotion of International Trade (CCPIT) on Tuesday.

Jiang made the remarks in an interview to Chinese mainstream media ahead of the upcoming BRICS Summit to be held in Xiamen early September, during which he also briefed on trade cooperation among BRICS countries as well as the preparation for the BRICS Business Forum.

Over the last 10 years, the bloc has seen an increasingly institutionalized, systematic and solidified economic and trade cooperation, he elaborated, adding that their cooperation has driven not only their own growth, but also that of the regions where they are located.

As active advocates of open economy and supporters of multilateral trade system, the BRICS nations have grown into a major driving force to improve global economic governance.

The chairman is also bullish on a prosperous future of their economic and trade cooperation. Their multi-dimensional cooperation in trade, investment, finance and infrastructure indicates that the BRICS countries enjoy a vast space to deepen collaboration in both bilateral and multilateral levels, he explained.

Jiang hailed the crucial role played by BRICS Business Forum, a major side-event of BRICS Summit, in promoting practical cooperation among the members and building an open world economy, expounding that as a platform gathering the wisdom and power of the business world, the forum facilitated the communication among the BRICS countries.

The forum also serves as a platform on which the business community can discuss trade and investment agendas and then offer decision-reference for each government, he noted.

Receiving worldwide attention, the BRICS Business Forum will begin on the afternoon of September 3 and close at the noon of the next day, Jiang introduced.

The forum this year, according to the chairman, will witness wide participation and unprecedented scale.

He elaborated that it will be participated by a number of large, medium and small-sized enterprises from a variety of industries in 25 countries, including 50 Fortune 500 multinationals and 110 top-500 firms in China.

In addition, a record of nearly 1,200 guests will attend the forum, including more than 1,000 business representatives. The numbers of Chinese and overseas representatives are approximately equal, both reaching 500.

The meeting will focus on global economic growth, including trade and investment, financial cooperation, connectivity, and the blue economy.

Jiang stressed that China is the second-largest economy of the world, and also a genuine major power in terms of trade, outbound investment and foreign-investment attraction.

"The forum will create a favorable atmosphere for the BRICS Summit, and play a due role in ushering BRICS cooperation into another 'golden decade' and giving a boost to world's economic growth," Jiang added.