By Hu Zexi from People's Daily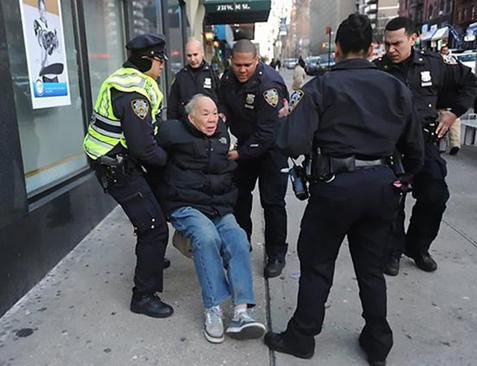 The latest groundless blames of the US government on China's human rights record exposes the super power's deep-rooted prejudice and arrogance, People's Daily on Tuesday refuted the latest annual human rights report released by the US Department of State.

In the annual Country Reports on Human Rights Practices published last week, US Department of State pointed fingers at the human rights conditions of quite a number of countries including China.

Such report dished up by the US each year can neither deceive the international community, nor undermine their respect for the human rights progress of China, the article said.

In 2016, China was elected to the UN Human Rights Council by 180 votes, becoming one of a few countries which have sat in the Council for four times. It is a kind of recognition of world to China's human rights undertakings.

International communication of human rights undertakings is indeed necessary, the commentary admitted, but stressed that such exchanges cannot be based on a certain country's motive to show off an ungrounded feeling of superiority.

A country cannot use human rights as political tool to attack others in an unscrupulous manner either, the article added.

So far, no country has the qualification to say its human rights conditions are perfect, and each country is entitled to pursue human rights progress in its own way, the paper stressed in the commentary.

The paper suggested that all countries should undertake human rights communication and cooperation in an equal-footed gesture by following the purposes and principles of the UN Charter, especially the principle of national sovereignty.

All sides should look upon others' human rights progress in an objective way, never politicize the human rights agendas, never interfere in others' domestic affairs with human rights as excuses, let along scheme regime change under the cover of human rights, People's Daily stressed.

The annual Country Reports on Human Rights Practices released by the US violates the basic principles governing international relations, namely principle of sovereign equality and non-interference into each other's internal affairs, the article said, adding that facts have proved that such unpopular acts were unwelcomed by many countries.

The US lifted a rock only to drop it on its own feet as the "human rights" card did not bring the country a leader image, but unmasked its blindness to the international rules, the article concluded.