(People's Daily and Global Times)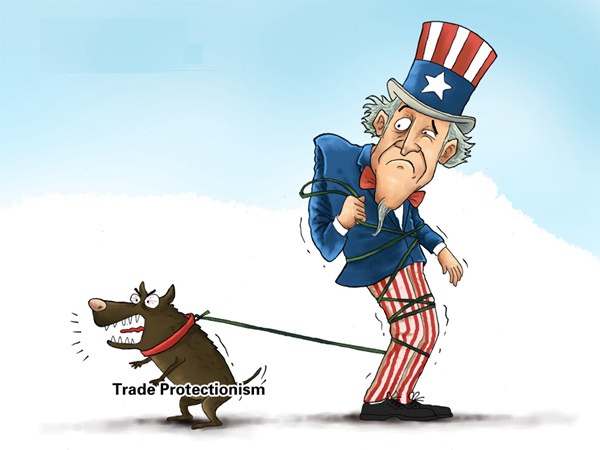 Forum pushes for inclusive growth in Asia to reverse tide

Asian officials and experts pushed back against rising protectionism in the US at the 2018 Boao Forum for Asia (BFA) in South China's Hainan Province, arguing such anti-free trade sentiment could damage Asian and global economies.

Coming at a time when China and the US are locked in a tit-for-tat trade spat that many believe could escalate into a trade war, the BFA called for further integration among Asian economies to reverse the rising protectionist tide and ensure long-term growth.

A trade war between China and the US would hurt the global economy, Atul Dalakoti, Executive China Director, Federation of Indian Chambers of Commerce and Industry, told the Global Times on the sidelines of the BFA on Sunday.

"Many developed countries believe that trade protectionism is the best way to [address a sluggish economy], which is one-sided and, of course, wrong," he said, adding that the US and its people have benefited from international free trade, and "we now need to negotiate with [those Western countries]."

China-US trade frictions will also affect Asian economies, Fan Gang, director of China's National Economic Research Institute, said at a panel discussion on Monday.

"Asian countries are located in the same industrial chain, and China's exports to the US are made from raw materials and parts sourced from other Asian economies like South Korea's panels and Malaysian parts," he explained. "Asia is connected as a whole and China-US trade frictions would affect Asia's supply chain."

Beyond Asia, China's trade surplus is also a crucial part of the global trade surplus, as US, Japanese and EU companies, such as Apple, General Motors and Boeing, in the Chinese market have also contributed to China's trade surplus, said Zhang Yansheng, a researcher at the China Center for International Economic Exchange.

"There is no way out for trade protectionism! …The US economy has problems, but the Trump administration is giving a wrong prescription," Zhou Wenzhong, BFA secretary-general, said at a press briefing on Sunday in Boao.

"Asia's economy comprises approximately 40% of the world's total, and contributes nearly one-third to global economic growth. However, given that anti-globalization and trade protectionism are on the rise, Asia's economy might be losing its momentum. We need to review the past and discuss prospects for openness and innovation in Asia," Zhou said.

Crunch time

In a report on integration released on Sunday, the BFA called for measures to complete negotiations for the Regional Comprehensive Economic Partnership trade pact to "reverse the anti-globalization trend and push for faster growth for the Asian economy."

At the forum on Monday, experts also called on China and the US to resolve their trade disputes through negotiations and resume cooperation.

"For the sake of the world, the two countries should focus on cooperation," Zhang said.

"The next two or three months will be a period of intense negotiations, because almost all the tariffs [the US and China have announced] are expected to take effect in late May," Kent Calder, Director of the Edwin O. Reischauer Center for East Asian Studies and the School of Advanced International Studies at Johns Hopkins University, told reporters at the BFA on Sunday.

He noted that negotiations would not lead to a destructive trade war. "US President Donald Trump is a risk-taker because of his business background as a property developer, but this is not saying he is an irresponsible person," he stressed.

But Lin Guijin, vice president of the Beijing-based University of International Business and Economics, said if the US does not change its consumption structure, its huge trade deficit with other countries, including China, would still exist. "Trump's policy is imposing tariffs on Americans, and they are paying more for imported goods," he said at a press briefing on Sunday.