By Wu Lejun from People's Daily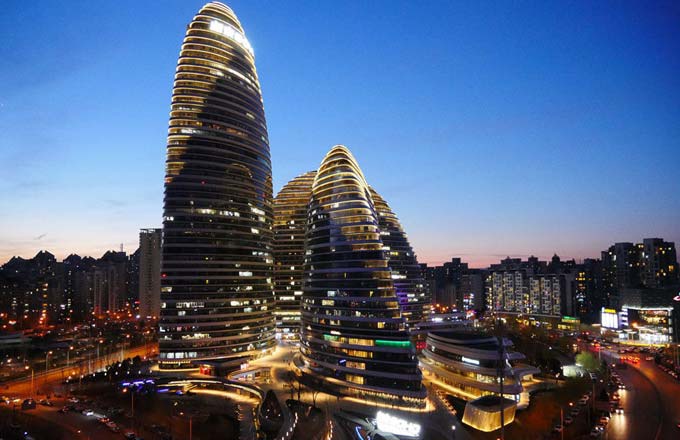 With a strong development momentum, the Chinese economy contributes a lot to the global economic growth, Maurice Obstfeld, chief economist at the International Monetary Fund (IMF) gave his thumbs up to Chinese economy.

In its latest World Economic Outlook released Tuesday, the IMF expected the Chinese economy to grow 6.8 percent this year and 6.5 percent next year, both 0.1 percentage point higher than its previous forecast in July. It also predicted a strengthening economic growth across the world.

It is the fourth time this year that the fund has upgraded its China forecast, following that in January, April and July.

According to IMF, the upward revision to the 2017 forecast reflects "the stronger-than-expected outturn in the first half of the year underpinned by previous policy easing and supply-side reforms."

The World Bank, in its latest East Asia and Pacific Economic Update report released on October 4, also raised China's growth forecast for 2017 from 6.5 percent to 6.7 percent.

Their bullish bet on Chinese economy was agreed by Asian Development Bank, Citibank, and the Singapore-based ASEAN+3 Macroeconomic Research Office (AMRO), who also upgraded their outlook for China's economic growth recently.

"China will continue to be a pillar of global growth. We expect China's role in the global economy to increase in the longer term," James Daniel, IMF Mission Chief for China, told the People's Daily.

"China is by far the biggest driver to global growth and I think that will continue for a seeable future," said Fred Bergsten, senior fellow and director emeritus of Peterson Institute for International Economics.

China's growth has great impact on the world economy, according to Bergsten, also founding director of the institute.

He explained that "China by itself is growing about twice as fast as the US and Europe".

"Chinese economy is very large, and China has a lot potential," commented Yukon Huang, Senior Fellow of Carnegie Endowment for International Peace, in a belief that the country will continue to grow for a very long period of time if dealing with challenges effectively.

The structural reforms carried on by Chinese government will further stimulate its economic growth, said Huang, who was formerly the World Bank's country director for China.

Daniel also suggested the Chinese government continue to pursue reforms that rebalance the economy in a more sustainable direction.

"Indeed impressive progress has been made to transform and upgrade the Chinese economy, but the progress has been uneven on rebalancing and reforms," he explained.