By Pan Jin'e Source: People's Daily and Global Times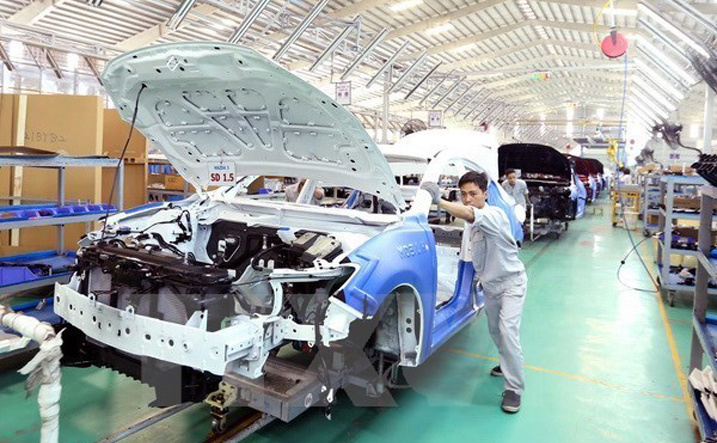 After attending the 25th APEC Economic Leaders' Meeting in Da Nang, Vietnam, Chinese President Xi Jinping paid state visits to Vietnam and Laos.

The trip to Vietnam is Xi's first state visit after he was re-elected general secretary of the Communist Party of China (CPC) Central Committee in October and a second visit to the country in two years as both the Party leader and the head of state. This shows the importance the CPC, the Chinese government and Xi personally attach to Vietnam.

This trip is also a reciprocal visit after Nguyen Phu Trong, general secretary of the Communist Party of Vietnam Central Committee, visited China in January and Vietnamese President Tran Dai Quang came in May.

The regular mutual visits of the countries' top leaders are agreed to by the two ruling parties in a bid to enhance political trust and lead China-Vietnam relations toward new vistas.

During the stay, Xi and Trong reviewed the progress the two parties and countries have made in recent years. China and Vietnam have intensified high-level visits, carried out major economic and trade initiatives, promoted cooperation at various levels and facilitated the smooth development of people-to-people exchanges. These interactions have enabled the two peoples to better know each other and reduced conflicts.

The two sides signed a memorandum of understanding on joint implementation of the Belt and Road initiative and Vietnam's "Two Corridors and One Economic Circle" plan.

Hanoi and Beijing also signed documents for cooperation in industrial capacity, energy, cross-border economic cooperation zone, e-commerce, human resources, economy and trade, finance, culture, health, media, social science and border defense. They reached a consensus on advancing the healthy, stable and sustainable development of bilateral relations to boost the China-Vietnam comprehensive strategic cooperative partnership.

Xi's trip to Laos on Monday is the first visit to the country by a Chinese head of state in 11 years. Both as communist-led socialist countries, China and Laos are truly "good neighbors, friends, comrades and partners," Xi said at the airport.

China has established comprehensive strategic cooperative partnership with both Vietnam and Laos, and has traditional friendly relations with the two countries. The three socialist countries share similar development paths, ideals and destiny.

In Vietnam, Xi said China and Vietnam are close neighbors connected by mountains and rivers, good friends sharing weal and woe, good comrades with similar ideals and beliefs, and good partners for win-win cooperation. This vision articulates his expectation of China's relations with Vietnam and also with Laos.

Xi's visits help align China's Belt and Road initiative with Vietnam's "Two Corridors and One Economic Circle" plan and with Laos' strategy of turning itself from a "land-locked" country to a "land-linked" one. This will facilitate the two countries' efforts to achieve their 2020 development plan and goals of modernization by the mid-century. The trips will also help promote China's diplomatic strategy in the new era - building a community of shared future for mankind.

In the long term, Xi's visits to Vietnam and Laos will boost the three countries' confidence to go along the socialist path so that they can jointly promote the building of a community of shared future for socialist countries, and revitalize and push forward socialism across the world in the new era.

The author is a research fellow of Vietnamese studies at the Chinese Academy of Social Sciences and a visiting scholar at the Johns Hopkins University School of Advanced International Studies.