By Lin Xuedan from People's Daily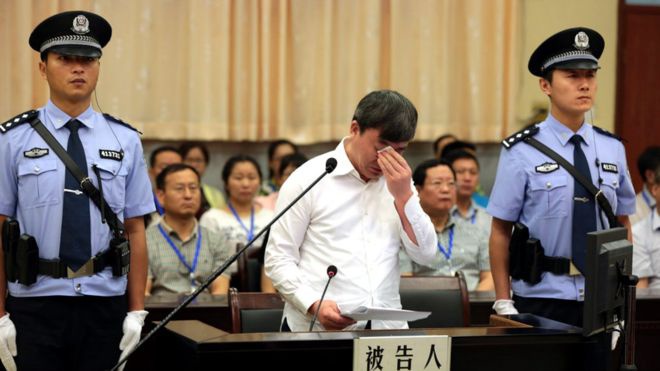 Since Xi Jinping was elected as General Secretary of the Communist Party of China (CPC) Central Committee at the 18th CPC National Congress in November 2012, China's anti-graft campaign has not only drawn wide attention from its own people, but also become the spotlight of foreign media.

The CPC Central Commission for Discipline Inspection (CCDI) recently hosted representatives of diplomatic missions from 113 countries and 13 offices of international organizations in China to brief them the latest progress of China's anti-corruption undertakings.

It is the first time that the CCDI has invited so many foreign envoys to visit the commission and communicate with anti-graft officials.

To openly talk about anti-corruption is one of the highlights of CCDI's publicity efforts in recent years. Foreign representatives believe that the event will help the outside world truly understand China's efforts in fighting against corruption, sent a message of openness and transparency, and provide a platform for foreign parties to communicate with Chinese officials.

According to a work report delivered at the 7th plenary session of the 18th CCDI last month, the CCDI has filed investigation cases against a total of 240 officials directly appointed by the CPC Organization Department (usually officials at the ministerial level or above) since the 18th CPC National Congress, 3.6 times more than that during the 17th CPC National Congress period.

Around 6,600 officials at the section-chief level have been punished, and altogether 49,000 officials at the village level have been punished as well, 3.2 times and 2.2 times of that during the 17th CPC National Congress period respectively, the report said.

A poll conducted by the National Bureau of Statistics showed that public satisfaction with the anti-corruption work of the CPC stood at 92.9 percent, up by 17.9 percent compared with the figure in 2012.

As anti-corruption is a global issue, China's exploration also provided experiences and references for other countries. David Aptsiauri, Georgian Ambassador to China, said that China's tough stance on corruption has achieved significant results.

"I am deeply impressed that though Chinese government is stepping up the efforts to combat corruption, China's economic development and social stability have not been disturbed, but all the better. Policies of strengthening supervision, improving the moral standards of party members and governmental officials as well as the participation of governments, public agencies and the general public serve very important role to achieve this result.