By Hou Lulu from People's Daily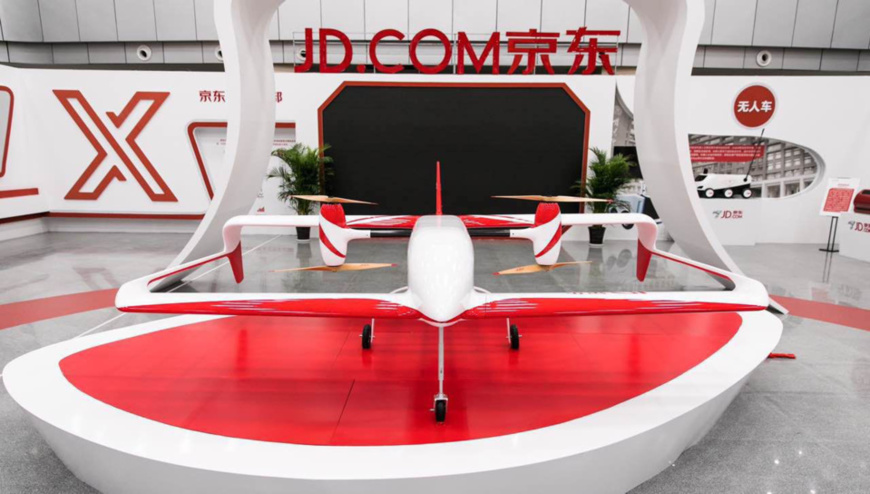 JD.com announces its UAV at a drone conference in Xi'an, northwest China's Shaanxi Province. (Photo by People's Daily Online)
The market size of China's postal service is approaching 1/5 of the world's total market scale, the country's State Postal Bureau (SPB) reported at a recent press conference.

China now has the world's fastest-growing postal business, with the largest potential, and it is the most-appealing place to invest and the most active business in terms of innovation, according to Shen Hongyan, the SPB spokesperson.

The service covers more than 300 million people on a daily basis, handling more than 100 billion yuan ($15.1 billion) in agricultural exports and 120-billion-yuan worth of manufactured goods each year.

In addition, it helped deliver more than 4-trillion-yuan($ 604.4 billion) worth of online purchases, or 12.5 percent of total retail consumer good sales in 2016 and, helped create 200,000 jobs each year.

China accounted for 40% of global express deliveries in 2016, topping the global country list for 3 consecutive years. It has 20,000 express delivery companies with more than 2 million employees in all and the average cost of courier services dropped by 31% from 5 years ago, to 12.7 yuan ($1.9) per item.

Currently, there are 6 express delivery companies in China that earn over 30 billion yuan annually and 10 companies that earn more than 10 billion yuan annually. In addition, there are 3 airline cargo services in operation with 93 cargo aircraft.

China is seeing smart logistics emerge with more applications and newer technology in its postal service, for instance, its first smart logistics express system that went into operation this July in Maoming, south China's Guangdong Province.

This past February, the northwest China Shaanxi Provincial government and the e-commerce giant JD.com signed a cooperation agreement on a smart logistics system, where they agreed to start cooperating on smart deliveries and an aviation logistics network for low-altitude unmanned aerial vehicles (UAV).

JD also established China's first drone logistics center, on June 6, and initiated the use of drones for deliveries in China's Xi'an and some other places.