By Hu Zexi from People's Daily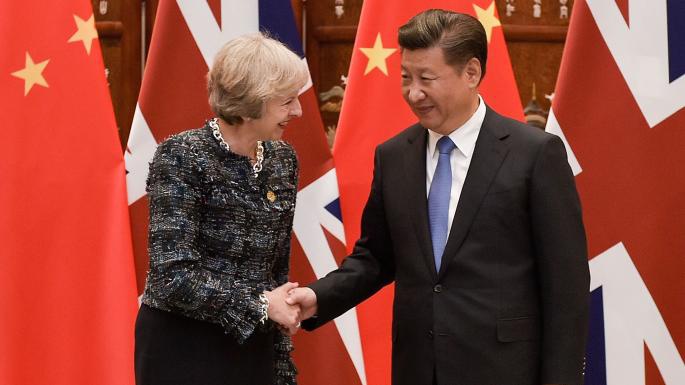 Davos, a snow-covered Swiss town located on the Landwasser River, is attracting global attention as the host of the World Economic Forum (WEF) annual meeting.

Ten years ago, German Chancellor Angela Merkel predicted on the WEF that a new world pattern has emerged. She noted that the WEF and Western countries should cast their eyes to China for inspiration and guidance under the huge changes amid the globalization, since the Europe-centered era has come to an end after 200 years' development.

Merkel's prediction comes true when Chinese President Xi Jinping appeared at Davos meetings 10 years later. Financial Times newspaper even hailed China as a guardian of global governance.
China's contribution to the world has been a consensus during the on-going WEF. The country has injected confidence to the world on the 2009 WEF when the globe was trapped after the outburst of financial crisis.

Two years later, the then WTO Director-General Pascal Lamy said in a Davos meeting that China and other countries were all winners 10 years after China's entrance to the organization.

China has been regarded as a most powerful engine for global economic revival of world economy. Thanks to its steady development and reform, China has stepped on to the world stage to share its plans and contributions.

Merkel's remarks echoed the changes brought by China's development from the perspective of world pattern, while the international community is now having a more rational and visionary opinion on China.

Uncertainties, especially a rising trend of de-globalization, now hinder world's development, with some Western observers mourning the collapse of their traditional beliefs. However, the remedies given by China are now leading global governance toward a more rational direction.

The increasing global attention on China's proposals during the WEF 2017 reflects the world's expectations toward China to provide more public products.

History is created by the brave people. The world needs to be united to cope with the tough situation.

"When encountering difficulties, we should not complain about ourselves, blame others, lose confidence or run away from responsibilities. We should join hands and rise to the challenge," Xi stressed in his keynote speech delivered at the opening session of the annual meeting.

Just as what Xi advocated, the world can only get through the crossroad of history by shouldering responsibilities following the spirit of equality, openness, cooperation and sharing.