By Yang Sheng Source: People's Daily and Global Times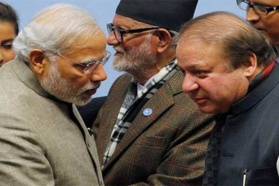 The Shanghai Cooperation Organization (SCO) will accept India and Pakistan as full members, which will not have an impact on the unity of the organization, but the SCO will offer a platform for New Delhi and Islamabad to solve their disputes between themselves, experts said.

Chinese President Xi Jinping is set to visit Kazakhstan from Wednesday to Saturday and attend the 17th SCO summit in Astana, capital of Kazakhstan, where India and Pakistan, two SCO observers, will be granted full membership, Chinese Assistant Foreign Minister Li Huilai said at a press conference on Monday.

The six current SCO members, China, Russia, Kazakhstan, Kyrgyzstan, Tajikistan and Uzbekistan, are all located along the ancient Silk Road and share the "Shanghai Spirit" of mutual trust, mutual benefit, equality, consultation, respect for cultural diversity and the pursuit of a common development.

The membership process for India and Pakistan began in 2015. Kyrgyz Deputy Foreign Minister Emil Kaikiyev told media that "the decision [to grant India and Pakistan full membership to the SCO] is historic, because with the increase in membership to eight states, the SCO can become an essential component of the global security system."

There is some concern that the hostility between India and Pakistan might affect the organization's unity. However, the SCO will also become an ideal platform for members with disputes to solve their problems bilaterally based on the "Shanghai Spirit," Li Wei, an anti-terror expert at the China Institute of Contemporary International Relations, told the Global Times on Tuesday.

"India and Pakistan are accusing each other of 'supporting terrorism,' and this is generally based on their domestic political agenda and dispute. SCO members will support them and offer help if the two countries need it, rather than internationalize their dispute within the organization," Li Wei said.

"In short, the SCO is not a place for India and Pakistan to quarrel, but a platform for members to settle their disputes," said Lin Minwang, a professor at the Institute of International Studies of Fudan University.

Counterterrorism cooperation is an important issue of the SCO, and the organization has staged biennial military exercises code-named "Peace Mission" since 2003 to deal with the threat of "terrorism, separatism and religious extremism," people.cn reported. The latest, "Peace Mission 2016," was held in Kyrgyzstan in September 2016.

"All SCO members are participating in the Belt and Road initiative, and this organization is the initiative's security guarantee," Wang Yiwei, senior research fellow at the Chongyang Institute for Financial Studies of the Renmin University of China, said.


SCO membership and the B&R initiative help Pakistan's economic development and security, and if Pakistan becomes a wealthy and prosperous country, it would be difficult for extremism and terrorism to grow, and that would, in turn, improve conditions along the India-Pakistan border, Li Wei said. "So I don't think India and Pakistan should quarrel within the SCO, because they will find more reasons to cooperate."

"The membership of India and Pakistan will add to the SCO's international reputation and allow the bloc to better coordinate the positions of its member states on various issues, so as to enhance their cooperation," Askar Nursha, a researcher at Kazakhstan's Institute of World Economy and Politics told media.

Iranian membership

During the press conference, Li also said China supports membership for Iran, which is currently an observer. Li said Iran has "proactively participated" in its activities and has made positive contributions to the SCO's development, Reuters reported.

"China welcomes and supports Iran's wish to become a formal member of the SCO," and "I think that at this meeting all sides will continue to conscientiously study the issue of Iran becoming a member on the basis of the SCO's relevant rules and consensus through consultations," Li Huilai said.

"In the next stage, Turkey and Afghanistan might also become members after Iran. The SCO's expansion will definitely bring more diverse voices, and the period of reaching consensus will also be extended. But in the long-run, once the members reach agreement, it will represent the interests of a broad region with great international influence," Lin said.