Source: People's Daily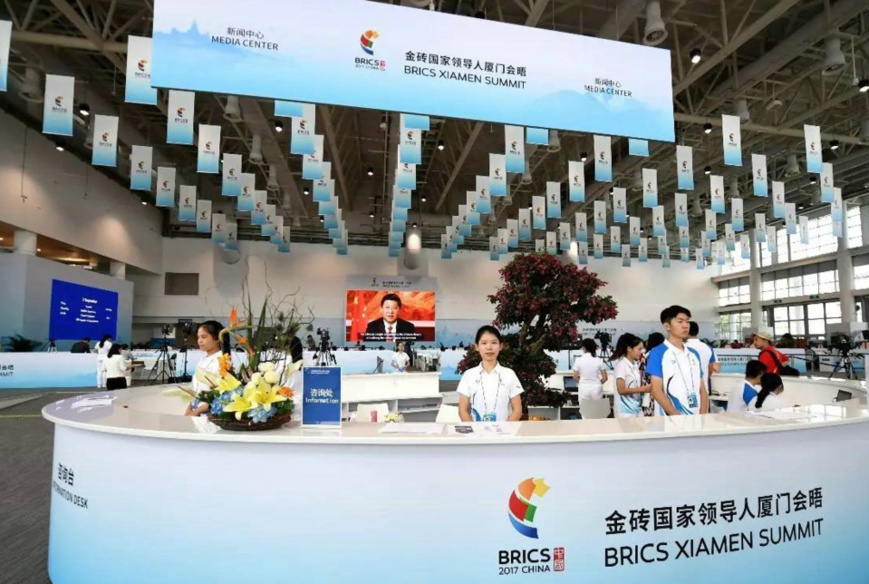 XIAMEN, Sept. 3 (People's Daily) --Chinese President Xi Jinping said BRICS should promote the "BRICS Plus" approach to build an open and diversified network of development partners.
Addressing the BRICS Business Forum in the southeastern city of Xiamen, Xi said BRICS should expand the coverage of their cooperation and deliver its benefits to more people.

"We should get more emerging market and developing countries involved in our concerted endeavors for cooperation and mutual benefits," he said, citing a Chinese proverb -- It is easy to break one arrow but hard to break ten arrows bundled together.

During the Xiamen Summit, China will hold the Dialogue of Emerging Market and Developing Countries, where leaders of Egypt, Guinea, Mexico, Tajikistan and Thailand will join the BRICS leaders in discussing global development cooperation and South-South cooperation.

Xi said as a cooperation platform with global influence, BRICS cooperation is more than about five countries.
"BRICS places high premium on cooperation with other emerging market and developing countries and have established effective dialogue mechanisms with them," Xi said.

BRICS groups five emerging-market countries -- Brazil, Russia, India, China and South Africa. The cooperation framework was set up in 2006.