(People's Daily Online)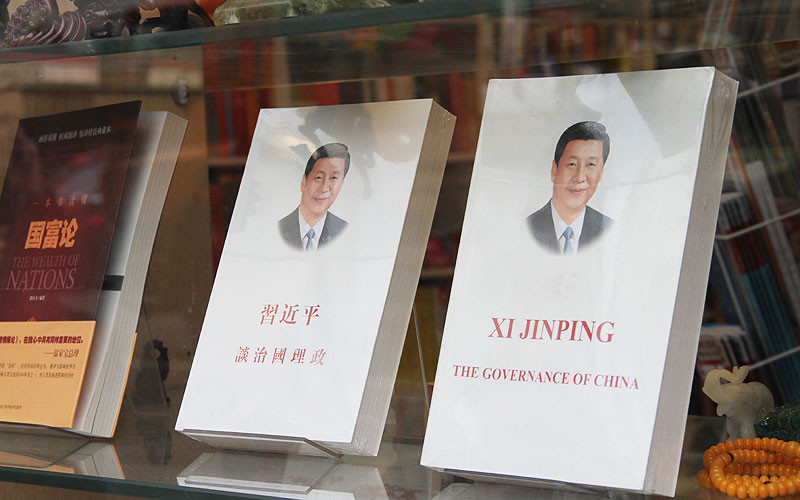 A book on China's governance written by Chinese President Xi Jinping has been hailed by international leaders and readers, with a total circulation of over 6.42 million copies in 22 languages worldwide.
The book, which is the most influential book written by a Chinese leader in the 40 years of China's publication history, is titled "Xi Jinping: The Governance of China." Made up of 79 chapters of speeches and notes made by Xi from his elections as General Secretary of the CPC China Central Committee in 2012 to June 2014, the work has provided foreign readers a new way to understand Chinese state governance, opening them up to China's top leader's political ideas.
The book has been praised by many foreign leaders since its publication. During the release ceremony of the book's Thai version in April, Thai Deputy Prime Minister Wissanu Krea-ngam said Thai Prime Minister Prayut Chan-o-Cha had asked his cabinet to read the book, while Marta Martrai, deputy speaker of the Hungarian Parliament, said in April that the book "might help those who try to find the secret of the Chinese miracle get the answer."
The book has also gained applause from ordinary readers. On the popular website amazon.com, users gave the book a rating of 4.3 out of 5 stars, with many readers submitting positive reviews.
"If you would like to know how China has so rapidly advanced since the disastrous Cultural Revolution, read this book. In the same way that China has learned much from us, we would do well to learn a bit from China," wrote a reader named Michael J Carr.
According to Xinhua, a dozen of the existing 22 language editions were released at the request of foreign countries. By the end of 2018, another 13 language versions are expected to added to the series.